Why I finally got a credit card
Last February, I ranted on this very blog as to why you shouldn't get a credit card.
Yet, in around the month of November, the financial system convinced me otherwise.
You see, in December, I was about to get married. Weddings are a costly affair. Also, unfortunately, I hadn't been much of a financial pro in my early days of employment.
TL;DR, I needed a shit ton of money which I didn't have.
Loans seemed to be my easy way out of this situation. Yet, when I started applying for a loan, nearly every bank showed me the door.
Why?
Because I didn't have any credit score.
Why?
Because I never took out any loans and neither did I get a credit card for myself. And long gone are the days where banks examined your earning records and took a leap on loading you with money.
It's all numbers now.
Kind of funny that I used to get calls from bank executives all year long to apply for a loan. When I actually did, they were like, "Yeah, whatever! 😏"
Poor me.
After a month of running around and stressful nights, one of the banks decided to loan me the amount anyways. +1 to ICICI Bank. 🏦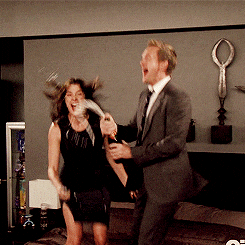 After this delightfully painful experience, regardless of my better judgement, I decided to go for a credit card. The catch here was that I would use it only like a debit card.
I would route most of my monthly expenses through the credit card but have the cash reserved in my bank account to pay the bill on the first day I get the statement.
Chances of misusing a credit card are low if you choose to use it like this. Also, if you have a wife who's there to spank you in case you start being a bad kid. Thank you, love.💖
Although, I'm yet to find out how well I can handle my shiny new credit card. 😈 Another post on that soon enough (that is if I don't have to sell this laptop to pay for my credit card bills 😝)
Thank you for reading this post. You're awesome! 🙌🏻