Good things come to those who wait
No, I'm not just posting a famous quote to remind you to be patient in life. It actually happened to me.
Last month, a grammar checking software company called Grammarly was running a 40% discount offer on their yearly plan of $140.
Given the fact that the subscription cost is high, that was a great offer. I wanted to get a subscription because I had been eyeing one for months. 👀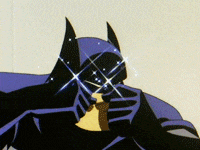 At the same, I had an email sitting in my inbox from an online product reviewing company called Capterra. They offer a maximum of $100 a month for evaluating 10 software products that we use in our daily lives.
Having received multiple payouts from Capterra in the past, I planned to go ahead and drop in some reviews at their portal. ✍🏻
Here's the deal, the offer from Grammarly was only valid until the 31st of January. Therefore, I completed my Capterra reviews latest by 25th for a chance to use my gift card for Grammarly.
Capterra usually verifies the reviews and issues gift cards within 1-2 business days. However, this time, I didn't get the gift card even after a week. 😔
I wanted to get the Grammarly subscription anyways, but I hesitated because I knew the best deal that Grammarly comes up with is a 50% discount on the yearly plan. So, if I were to spend my own cash on the subscription, I would rather wait some time and get an additional 10% haircut on the price.
All of a sudden, last Tuesday, I got an email from Capterra containing a gift card of $100 for my reviews. Finally! 🥳
Sadly though, Grammarly had no ongoing offer on their website. Nevertheless, I decided to wait.
And what do you know?
I got an email from Grammarly on Wednesday with a link to a 50% discount offer on their annual plan on the occasion of Valentine's Day. 🥰
That was my cue. I went over to Grammarly and got my subscription.
I got the best deal and also didn't have to spend a penny from my bank account all because I had some patience.
Ain't that a sweet thing?
I have to admit, as much philosophical the classic quotes might seem, they do work out sometimes.
Keep your eyes open.
Thanks for reading this piece. 🙌🏻